Mark Carney steps down next summer and candidates are limbering up to replace the governor of the Bank of England, one of the most prestigious roles in central banking. A former member of the bank's rate-setting monetary policy committee, Andrew Sentance, added some edge to the contest last week by demanding that the new head must not be "jetted in from overseas" and must have a better grasp of the UK economy than Carney. Nonetheless, some prominent foreign names are tipped for the job.
Andrew Bailey
Age 59
Current job Chief executive, Financial Conduct Authority.
Economic stance Likely to maintain the current position on interest rates of slow and incremental increases. He favours free trade and using conventional monetary tools to manage a mixed economy.
Pros A former Bank deputy governor, he knows his way round Threadneedle Street. He understands the finance industry and its wily tactics to bypass regulation. Works hard to balance the demands of ministers, the finance industry and consumers to arrive at a negotiated compromise.
Cons Not a macroeconomist (someone who studies the bigger picture). He has never set interest rates before. Thought by some to be too hesitant to handle the rough economic seas that are likely after Brexit.
Nemat Shafik
Age 56
Current job Director, London School of Economics.
Economic stance A dove during her two-year stint on the monetary policy committee (meaning she was against interest-rate rises). She is expected to resist increases unless the economy recovers strongly after Brexit.
Pros Well connected on the international circuit after her time as deputy director of the International Monetary Fund. Not afraid of making tough decisions, she would bring in fresh thinking at Threadneedle Street.
Cons She is understood to have clashed with Carney following her criticism of economists for "heroic forecasting" when the future is uncertain, which can act to undermine public trust.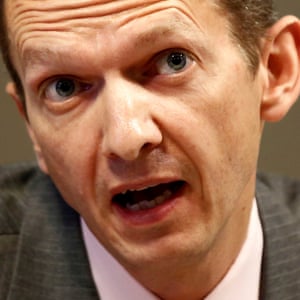 Andy Haldane
Age 50
Current job Chief economist, Bank of England.
Economic outlook A dove-turned-hawk, Haldane appeared to have been persuaded last week that wages were increasing at a hectic pace and higher interest rates were needed sooner rather than later to calm things down.
Pros Macroeconomist with a strong grasp of the way the British economy works. A good communicator who has worked hard to broaden the Bank's appeal, he is also prepared to accept it has made mistakes.
Cons Critics say his hawkish conversion reveals a flawed contrarian, too eager to go against the flow without supporting evidence. Possibly too thoughtful and academic to be the institution's leader.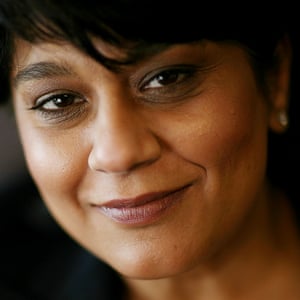 Shriti Vadera
Age 56
Current job Chair, Santander UK
Economic stance The savers' friend, Vadera has questioned whether low interest rates are good for the economy, making her disposed to raising the cost of borrowing.
Pros As well as her Santander berth, she has directorships with mining firm BHP and pharmaceuticals business AstraZeneca, giving her the widest business experience of any candidate.
Cons Her role as a Treasury minister in the last Labour government is unlikely to count against her with a Tory chancellor. However, she was considered abrasive by some peers, although always in the context of attempting to push through policy changes.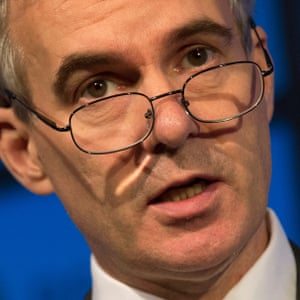 Ben Broadbent
Age 53
Current job Deputy governor, Bank of England.
Economic stance On policy, some commentators say he is like Carney's twin, and would be expected to stick to the current policy of keeping rates lower for longer.
Pros Understands the Bank and the conventions of being the governor, so could easily fill Carney's boots. Would have the respect of international financial markets in times of trouble.
Cons Prone to making gaffes: his latest was to liken to the struggling economy to the menopause. Like Carney, he is a former Goldman Sachs banker and chancellor Philip Hammond will be under pressure to find someone from outside this small club.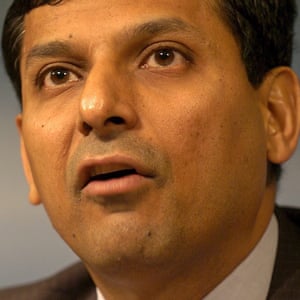 Raghuram Rajan
Age 55
Current job Professor of finance, University of Chicago's Booth school of business.
Economic stance Believes in splitting responsibility between central bankers and politicians: in other words, that central banks should tackle inflation, while governments use their firepower to boost economic growth.
Pros Indian-born Rajan is eminently qualified after stints as chief economist at the IMF and as head of the Indian central bank. In 2005, he was one of a handful of economists to warn of an impending financial crisis. As the Financial Times said earlier this year: "Attracting Rajan would be a coup."
Cons Has said he doesn't want the job. His preference for tighter monetary policy could mean conflict with a UK government that wants the central bank to do the heavy lifting.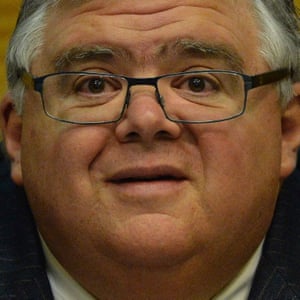 Agustín Carstens
Age 60
Current job General manager, Bank of International Settlements.
Economic outlook Carstens would be among the candidates to recommend higher borrowing costs in response to a tight UK labour market, with unemployment at a 40-year low. This echoes the stance of the US Federal Reserve, which has already raised rates seven times since 2015.
Pros Mexican-born Carstens has crossed the divide from finance minister to central banker, giving him a strong policy background. He is well known and well regarded on the international circuit, including by Hammond.
Cons Schooled at Chicago Booth, which is known for its neoliberal leanings and the now-discredited theories of rational expectations and efficient markets, Carstens was criticised for a weak response to the financial crisis while serving as Mexico's central bank boss. Despite joining the Bank of International Settlements, the Basel-based regulator and thinktank known for its criticism of reckless financial institutions, he has also faced accusations of a lacklustre response to calls for tighter market regulation.